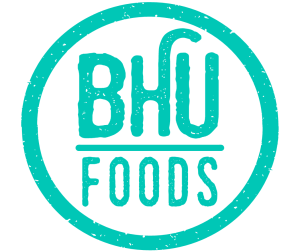 BHU Foods
Sales (YOY)
in Natural & Organic
Growth Dollars (YOY)
in Natural & Organic
Out Of 477 (YOY)
in Wellness Bars & Gels
ANALYTICS POWERED BY

Our Mission: Make people's lives happier and healthier by helping them transition away from sugar. Here at Bhu Foods, we're shifting the health and consciousness paradigm on the planet by setting the example of what it means to be a conscious company. We do this by offering exceptional, healthy, low sugar, high fiber, clean label, delicious products while exceeding the expectations of our customers, honoring and meeting the needs of our employees and our community, and safeguarding the environment.
Looking for more information?
Notice (8): Undefined variable: total_count [APP/View/Sellers/brands.ctp, line 162]
Categories of Interest
---
Frequently Asked Questions
Your bars, ingredients, and claims seem too good compared to everything I have ever tried—Are you for real? Why should I believe you?
Ultimately we need to earn your trust. You can rely on the information on our packaging because our products are all lab tested. We are not for everyone – we are for someone. We are passionate about every single ingredient, every batch and every conversation. We hope we are for you. We are a small but proud group and we apologize if we seem too good to be true. It shouldn't be that way. We are just being Bhu!
Do you put sugar in your bars?
Our healthy protein bars are 100% free of cane sugar. Our mission is to help wean people off of sugar so we wouldn't think of adding sugar to our bars.
How do you make your bars taste sweet?
We sweeten the bars with prebiotic tapioca fiber and monk fruit. Neither spikes insulin. Just listen—your body will thank you. Taste buds too!
Do your bars contain gluten?
Our bars are gluten free.