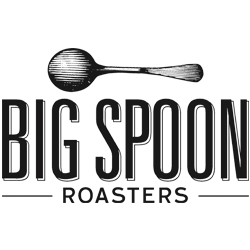 Big Spoon Roasters
Sales (YOY)
in Natural & Organic
Growth Dollars (YOY)
in Natural & Organic
Out Of 418 (YOY)
in Shelf Stable Nut & Seed Butters
ANALYTICS POWERED BY

Big Spoon Roasters makes handcrafted nut butters and snack bars from scratch with world-class ingredients sourced directly from local and like-minded producers who share our dedication to authentic quality and sustainability. We believe that our food choices matter, and our mission is to build a healthier relationship with our planet through delicious, nutritious foods made without compromise.
Looking for more information?
Notice (8): Undefined variable: total_count [APP/View/Sellers/brands.ctp, line 163]
Categories of Interest
Available Terms:
Cash Advance
---
Frequently Asked Questions
WHY IS THERE OIL AT THE TOP OF MY JAR?
We don't use any palm oil, hydrogenated oil, or other stabilizers to prevent natural oil separation. Simply stir well to the bottom of the jar and enjoy! Check out our blog post on palm oil.
IS MY JAR FULL? THERE IS A "HOLE" OR AIR POCKET IN IT.
Each of our jars is filled and weighed, by hand, to contain the desired amount of nut butter per jar. For example, our 13oz jars contain 13.1 to 13.2 oz; our 10oz jars contain 10.1 to 10.2 oz; and our 3oz jars contain 3.1 to 3.2 oz. We intentionally leave some space at the top of each jar above the "fill line," which is just at the bottom of the glass jar's lid. The jars are flipped, spun, and turned upside down countless times as they travel from our roastery to your doorstep. Since our nut butter is a fresh, "flowing" product, the pocket of air at the top of the jar may shift during transit. Some vigorous shaking and/or light tapping on a soft surface, e.g. a cutting board, should return it to a "table-ready" presentation. Please rest assured that no jar leaves our facility that does not meet our strict quality control standards.
HOW SHOULD I STORE MY NUT BUTTERS AND/OR BARS?
We recommend storing our nut butters and bars in a cool, dry place and out of direct sunlight. Refrigeration is not necessary.
ARE YOUR PRODUCTS CERTIFIED ORGANIC?
No, but many of our ingredients are certified organic, including cashews, coconut oil, coconut nectar, quinoa, and cane sugar.