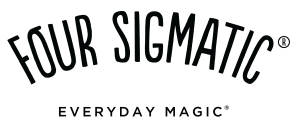 Four Sigmatic
Sales (YOY)
in Natural & Organic
Growth Dollars (YOY)
in Natural & Organics
Out of 1690 (YOY)
in Shelf Stable Coffee & Hot Cocoa
ANALYTICS POWERED BY

Everyday Magic®. Crash-free coffee, almost-unbelievable plant protein, and other elevated essentials. Deliciously crafted to work wonders on your day. We started back in Finland, where saunas outnumber cars and people love coffee as much as they love nature. So much so that our grandparents brewed a coffee replacement out of mushrooms during WWII. (More on this later.) Our Finnish grandparents brewed mushrooms when they couldn't get coffee. Turns out those mushrooms—Chaga—are a powerful, immune-supporting Four Sigmatic food. That gave us an idea. We searched for more exhaustively-studied, practically-magic Four Sigmatic ingredients to add to our daily go-tos. Guess what? Organic coffee plus Chaga is chaga-bly delicious and remarkably good at balancing caffeine. Goodbye, jitters and sugar highs! (And hello, somewhat regrettable sense of humor.) As you might have guessed, we don't take ourselves too seriously. But our products are no joke. We source the world's very best ingredients. We also work with 3rd party testers to geek out about formulas and purity levels, so you don't have to think about the science. Unless you want to. In which case, stop by our FAQs. We have a sauna in our office. We also have a bus named Mauri (the Mushroom Mobile) and Maisa, the electric Mushroom Moped (Mauri's sister). They travel around the U.S. serving up elevated essentials on wheels. This stuff just makes sense to us—and it makes people feel really good. We believe in it so much, we wrote an actual book full of health-supporting, functional-ingredient recipes.
Looking for more information?
Notice (8): Undefined variable: total_count [APP/View/Sellers/brands.ctp, line 157]
Categories of Interest
---

Frequently Asked Questions
What Does Four Sigmatic Mean?
It's statistics-speak for the best of the best foods. Four Sigmatic foods are the most nutrient dense, most studied foods on the planet. Only 100 foods fall into this category and those are the foods you'll find in our products. Some you've probably seen at the grocery store: coffee, green tea, cacao, hemp, and coconut. And some you may not have: Reishi, Cordyceps, Ashwagandha. If you want more specifics keep reading. The name Four Sigmatic means these 100 foods are four sigmas (or four standard deviations) above average food. It doesn't get any better than that.
Does Your Product Taste Like Mushrooms?
Over 20,000 five star reviewing customers say no. Our products taste like coffee or hot cacao or whatever they're mixed with. If you're looking to taste mushrooms, sorry to disappoint. We recommend cooking with Maitake, Shiitake, and Oyster mushrooms. Those are some of our culinary mushroom favorites.
Are These Magic Mushrooms?
We think so. They help your body do many things, but hallucinate is not one of them.