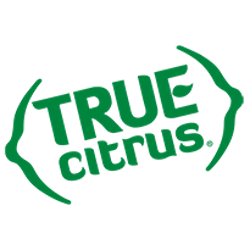 True Citrus
Sales (YOY)
in Natural & Organic
Growth Dollars (YOY)
in Natural & Organic
Out of 245 (YOY)
in Shelf Stable Drink Mixes & Concentrates
ANALYTICS POWERED BY

True Citrus is a delicious crystallized citrus drink made with real citrus juices and oils, with real flavor from real fruits and clean ingredients. True is is made from real citrus and simple ingredients, non-gmo, contains natural flavors, gluten free with 0 to very low calories.
Looking for more information?
Notice (8): Undefined variable: total_count [APP/View/Sellers/brands.ctp, line 162]
Categories of Interest
---
Frequently Asked Questions
How many calories does a packet of True Lemon have?
A packet of True Lemon, True Lime, True Orange, or True Grapefruit has 0 calories. A serving of our beverage mixes (True Lemon Lemonades, True Lime Limeades, True Orange Orangeades and True Lemon Iced Teas) contain 10 calories per serving. True Lemon Energy contains 0 calories per serving.
Are your products paleo and Keto friendly?
All of our True Citrus products are very low carb and, thus, are perfect fits for a Paleo or Keto diet, especially our unsweetened Crystallized Wedge sachets, citrus Shakers and Spice Blends. Our low calorie, low sugar, stevia sweetened Lemonades, Limeades, Orangeades, and Iced Teas may be more of a question. Our Energy drinks have 0 calories, 0g sugars and less than 1g carb.
Are your products Non GMO?
Yes, as of 2017, all of the ingredients we use are Non GMO.