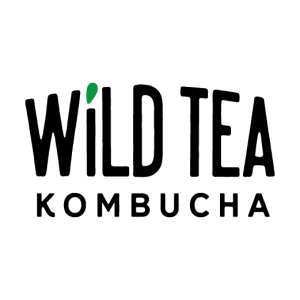 Wild Tea Kombucha is 100% female owned and operated. WTK has been brewing kombucha commercially since 2015 in Calgary AB. Co-Founded by a 2014 Olympic Team Member and an Health Inspector, we're passionate about putting the "fun" in functional beverage. We are trail blazers in the natural market, maintain environmental sustainability practices, and are commitment to social responsibility. We have created 'First to Canada' products since our onset and are continually pushing the envelop with our innovation. Our two lines of non-alcoholic kombucha are widely distributed throughout Canada. Wild Tea Kombucha is unlike any other kombucha available in Canada! Our original line is flavoured with fresh pressed juices, with fun cocktail inspired names and minimal carbonation. Our kombucha-soda's are traditional kombucha's flavoured like a classic soda. With no added sugars, and sweetened with all natural stevia, these deliver a bold taste at a fraction of the calories. Our alcoholic kombucha is another first-to-Canada beverage using the same small batch methods we know and love. A naturally fermented cider base, flavoured with our delicious kombucha, 5% ALC/VOL and available in three refreshing flavors: Blueberry Hibiscus, Ginger Lime & Mango Passionfruit We are a HCCAP certified facility.
Looking for more information?
Notice (8): Undefined variable: total_count [APP/View/Sellers/brands.ctp, line 157]
Categories of Interest
---

Frequently Asked Questions
How long does Kombucha last?
Each Wild Tea Kombucha is marked with a refrigerated best before date. Our cocktail flavours have a 6 month shelf life, Sodas have an 18 month shelf life, and our ciders have a 12 month shelf life.
What are the alcohol and caffeine levels?
Wild Tea Kombucha is bottled with less than 1% alcohol and is considered a non-alcoholic beverage. Trace amounts of alcohol are a by-product of natural fermentation. The main ingredient in Wild Tea Kombucha is black and green tea therefore, there is caffeine present the product. Kombucha is generally considered to lose about 2/3's of its caffeine through the fermentation process. We caution those with caffeine sensitivities to check with their doctor before consuming kombucha.