Optimize your product search on the Grovara Marketplace by using the dynamic Discovery Engine to discover and browse products by Category, Brand, Shipping Temperature, Product Attributes, and even Best Sellers.
---
To browse products on the marketplace, follow the steps below.
1. View All #
Begin a search by entering a keyword into the search bar to find related items or select "View All Products" from the top navigation bar
2. Filter #
In the left-hand navigation, use the multiple down arrows to view filtration options
3. View Products #
Select the boxes to view products within each classification; Multiple classification boxes can be selected at once
4. Sort #
Select the order in which you would like products to appear in the upper right "sort" bar
5. View More Information #
Click a product to view more information, make a purchase, etc.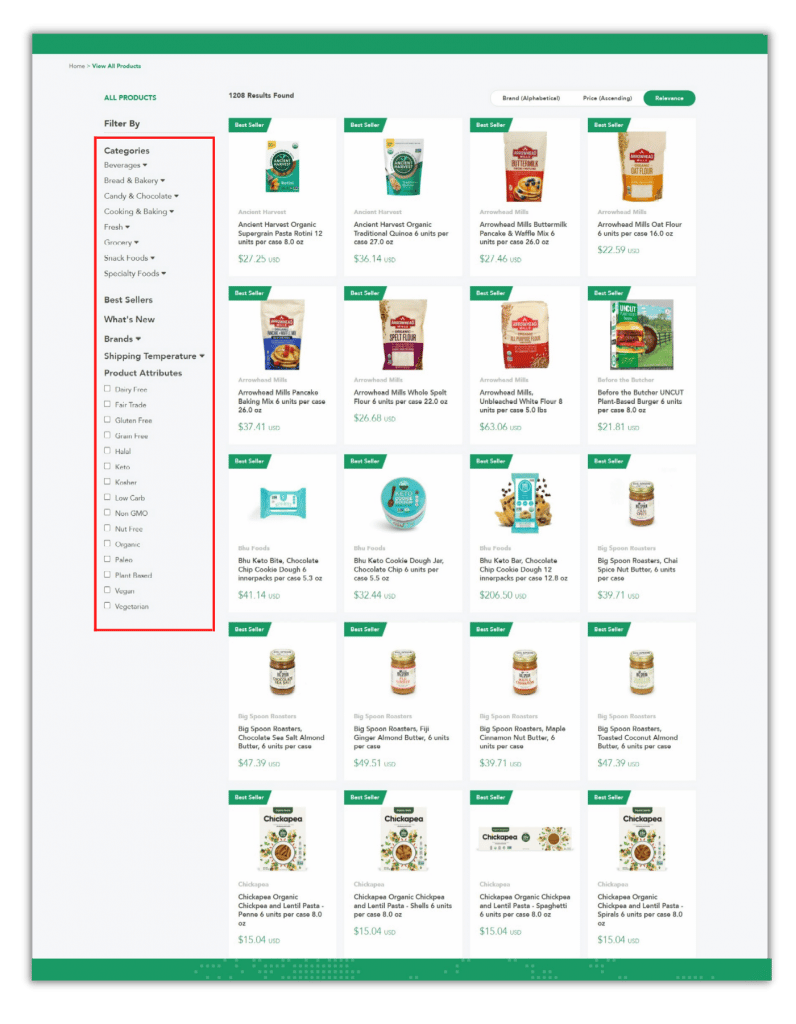 RELATED CONTENT

What's on a Product Page
Using the Direct Messenger
How to Place an Order