Multiple users can be added to a single Brand account.
---
To add, remove or edit users and a user's access to a Brand profile (account), follow the steps below.
1. Select Users #
On the Dashboard, scroll down and click "Users" in the left-hand navigation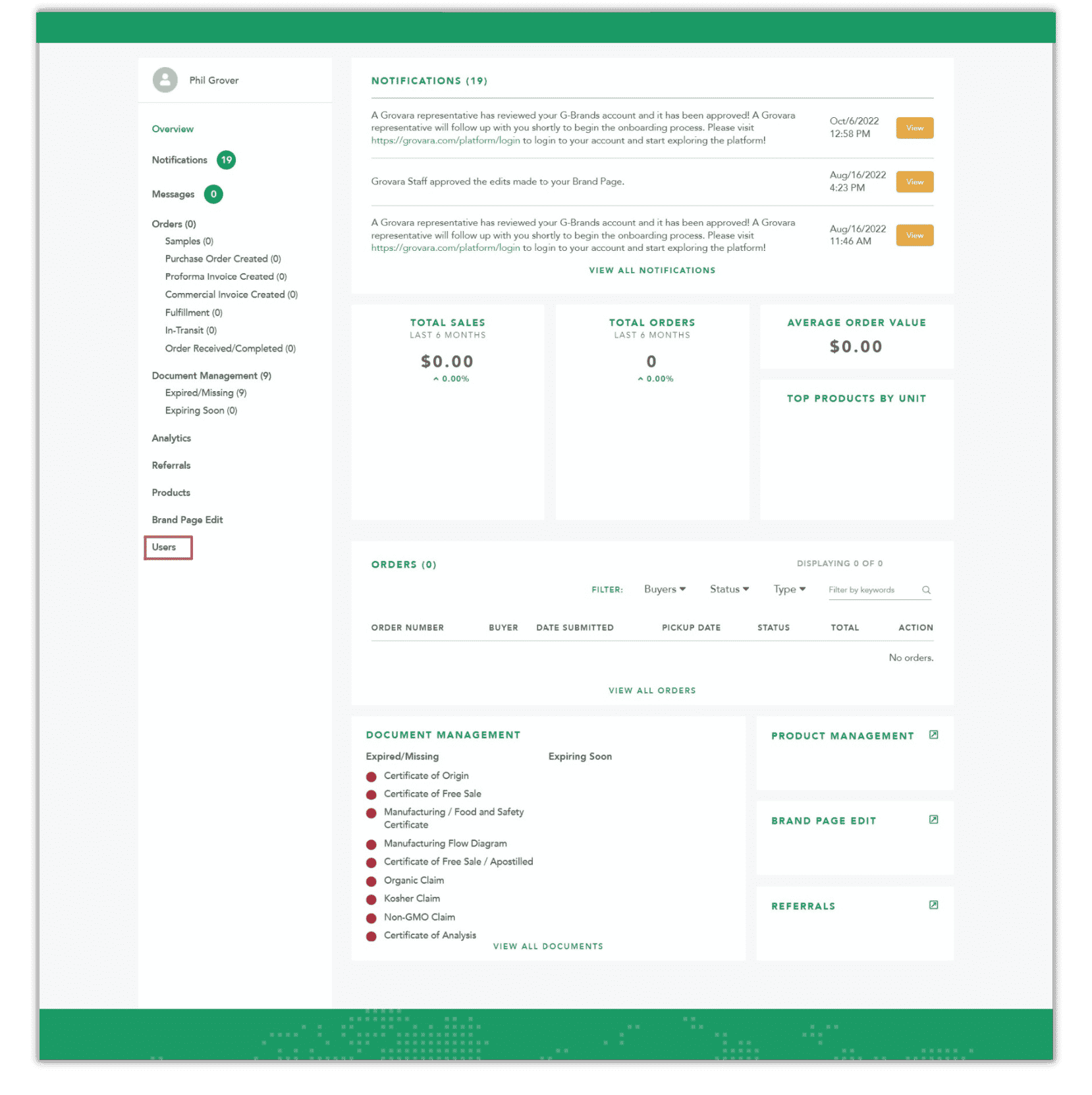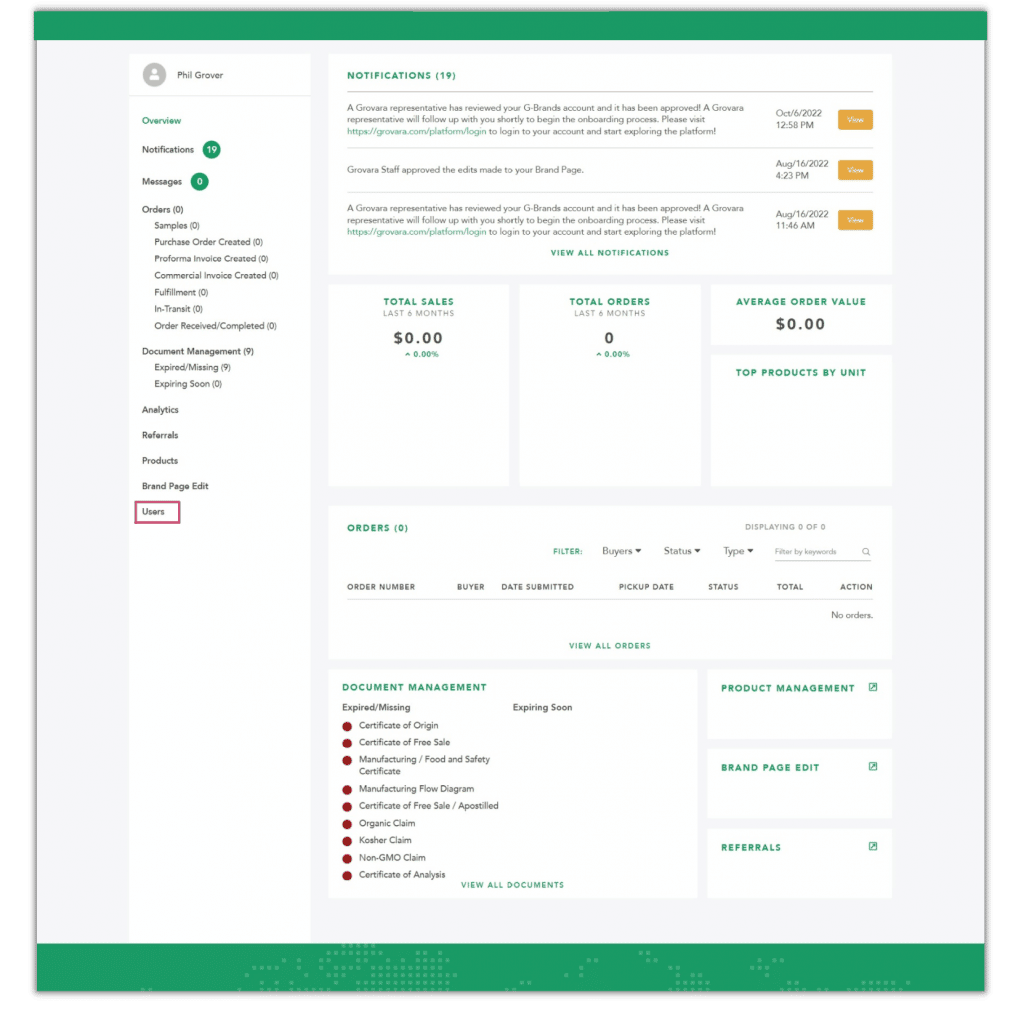 2. Add User #
From the "Manage Users" screen, click "Add User" to add a new user or click "Edit" alongside a current user to modify their account information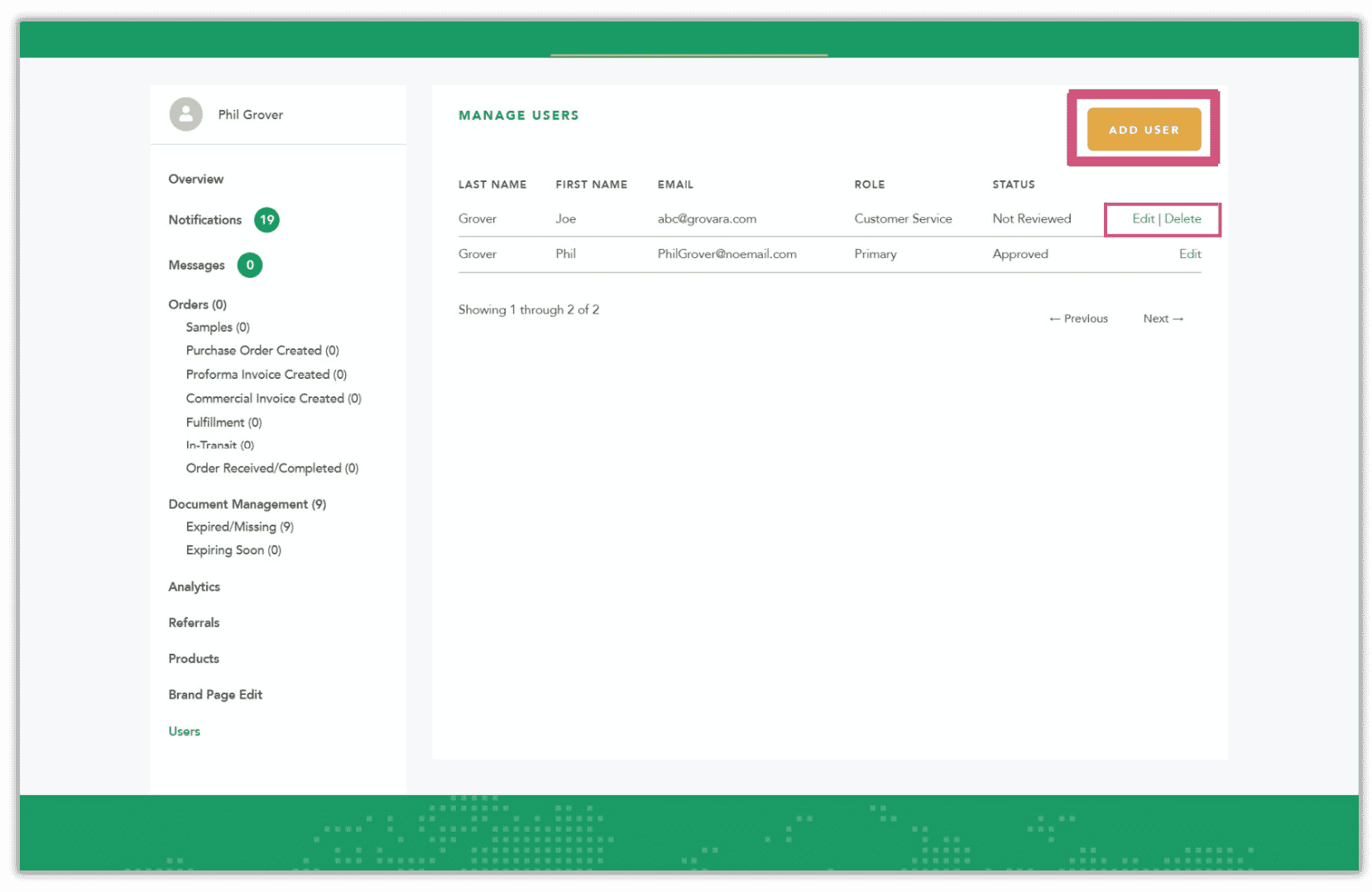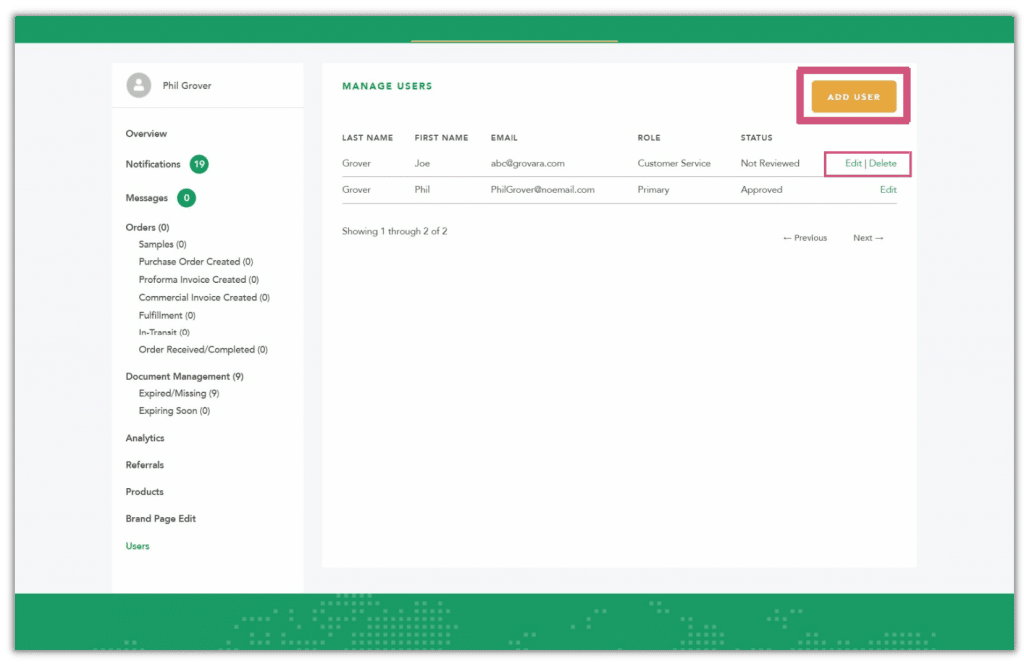 3. Edit User #
Enter or revise a users information (including the user type), then click "Add" on the "Add User" screen or "Save" on the "Edit User" screen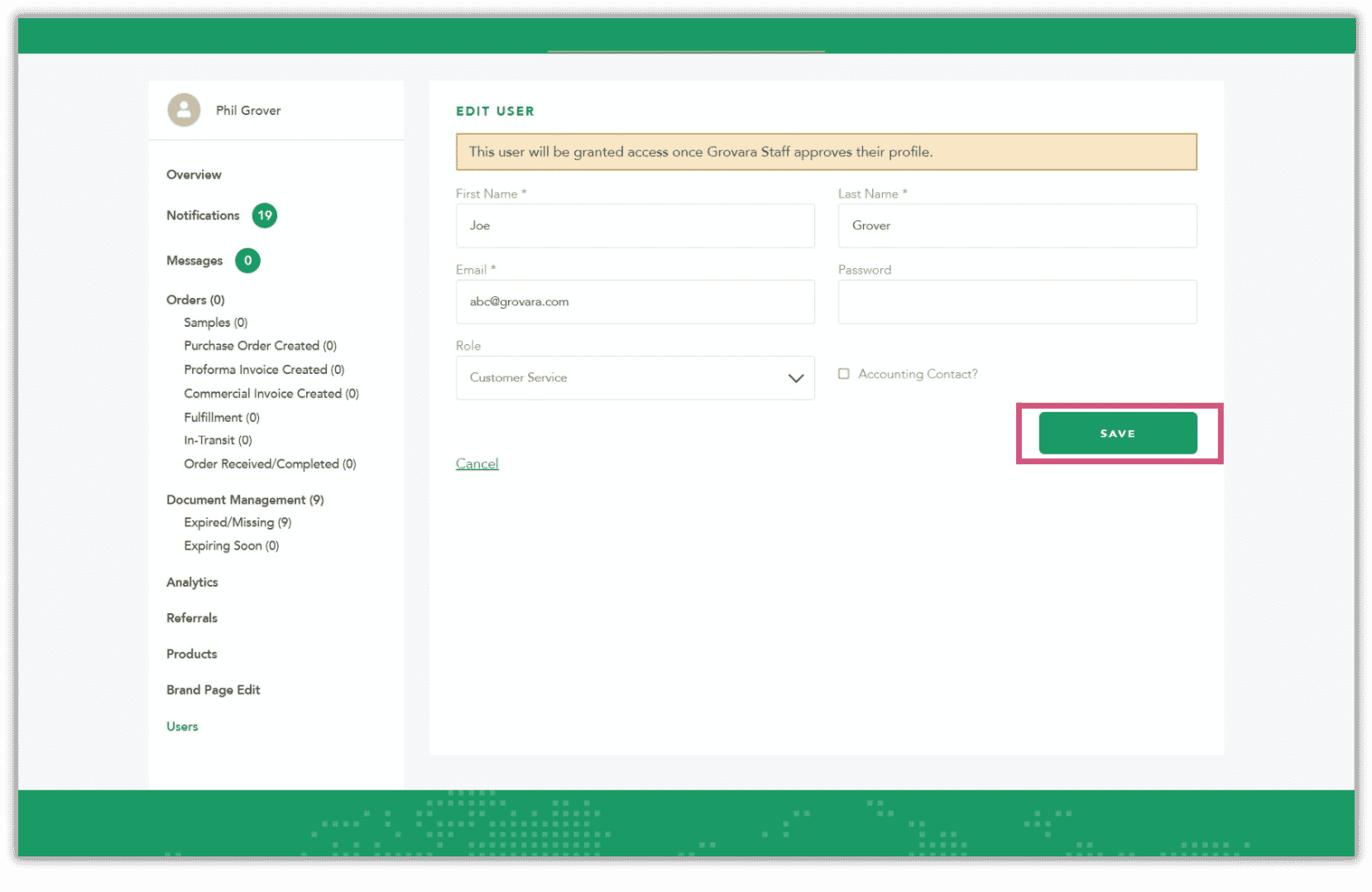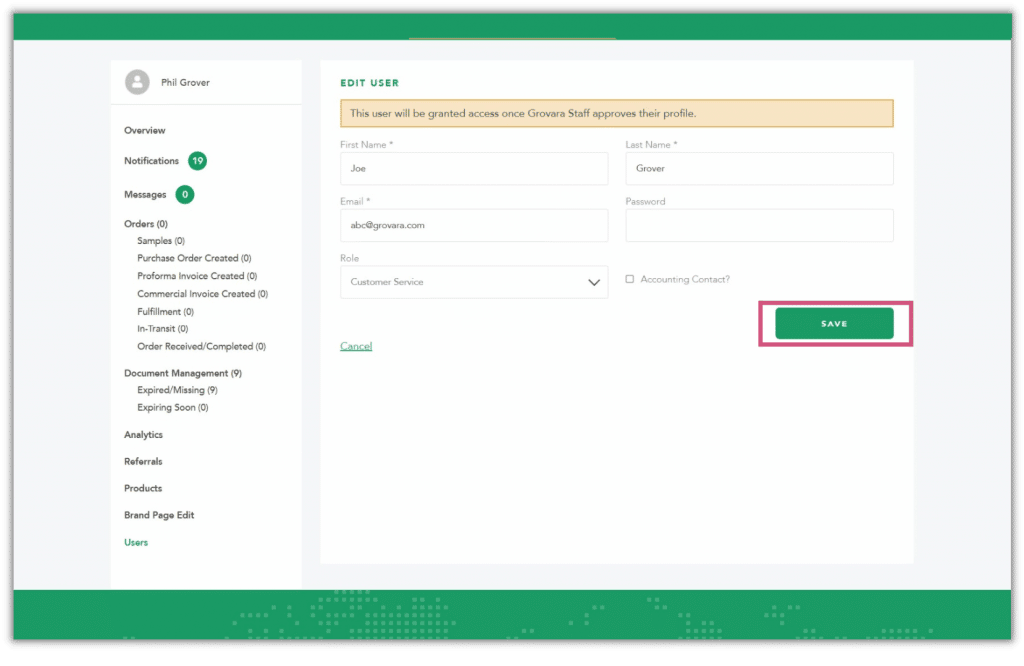 4. Submit Request #
This submits the request to Grovara to be approved or denied
Whether Grovara approves or denies a new user, the user the account is being created for will receive an email notifying them of the decision.
Accepted account users will be able to access the Brand account according to the user type's permissions.
RELATED CONTENT

Brand User Types
Platform Navigation
How to Manage Platform Notifications