When a Buyer places an order, the Brand must approve the order before the fulfillment process can begin.

---
To approve an order on the Grovara Marketplace, follow the steps below.
1. Select PO #
On the Dashboard, click "Purchase Order Created" in the left-hand navigation menu to view a Brand's pending purchase orders
2. Accept #
On the "Purchase Order Created" screen, click "Edit/Accept" to approve and edit the purchase order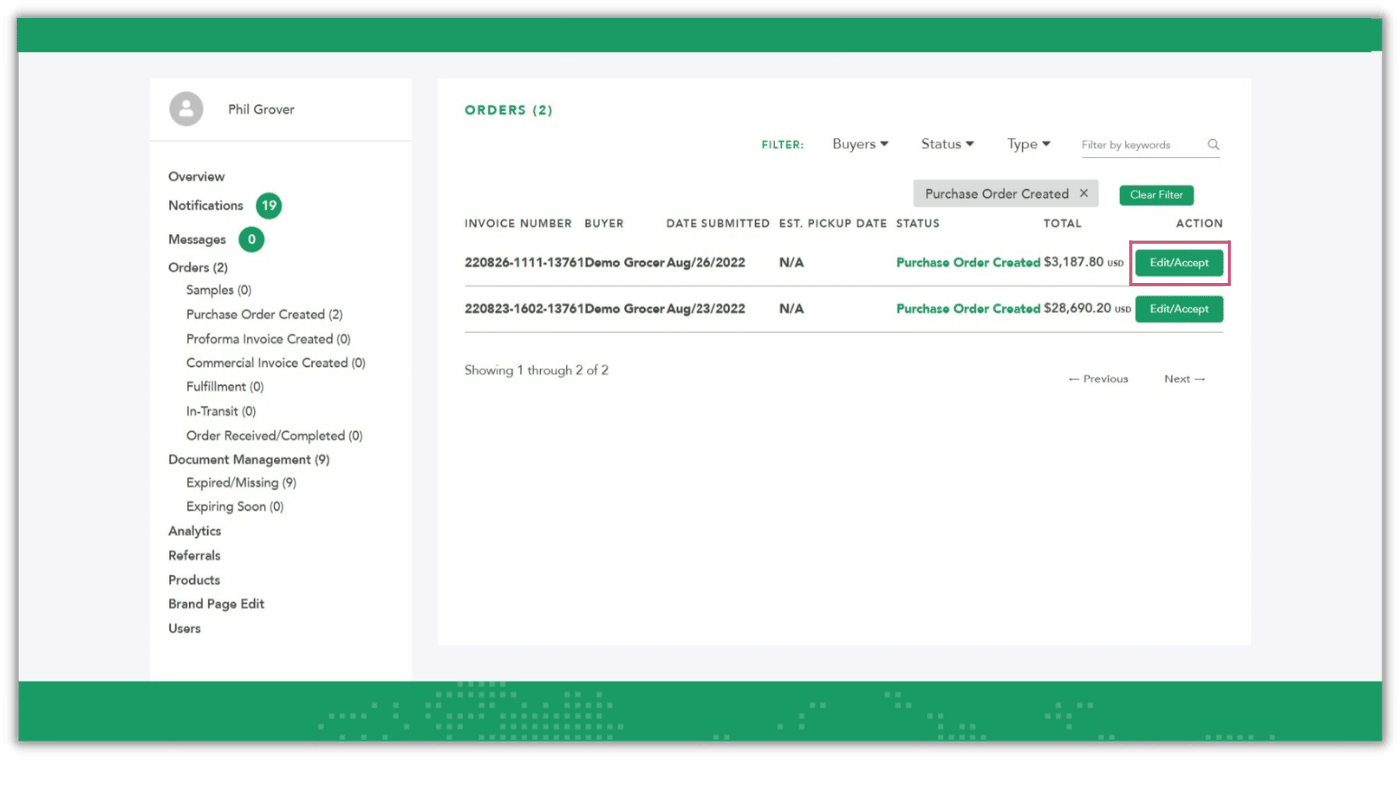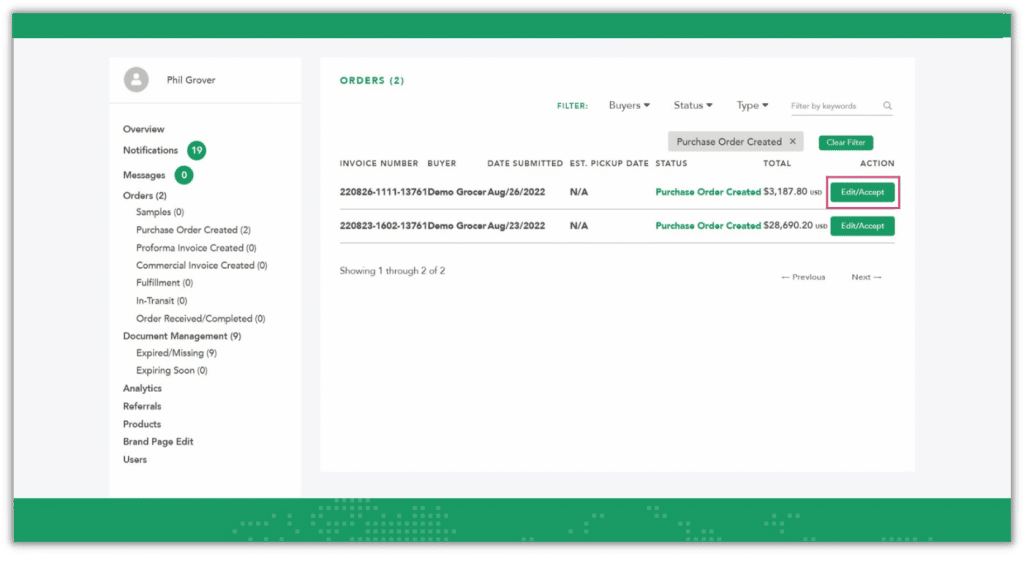 By clicking "Edit/Accept," the purchase order is viewable and editable. See how to edit a purchase order here.
RELATED CONTENT

How to Edit a Purchase Order
How to Manage a Purchase Order
How to Approve Sample Orders