Coronavirus Update: We Work, We Plan, We Pray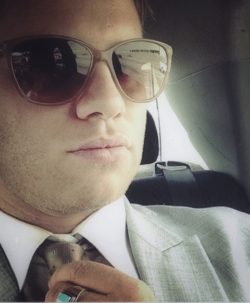 It's 11 p.m. on Monday and I am in the office cranking out emails – trying to stay ahead of the Coronavirus.  Across the street, a truck pulls up … Surprise!  It's UNFI unloading their overpriced products to help the Mom's Organic grocer across the street replenish their stock (another record sales day for the retailer).
For the first time – airports across the globe have restricted travel and borders are effectively closed.  For the latest list CLICK HERE.  Saudi Arabia yesterday even suspended all international flights, inbound and outbound, for two weeks!
So how does this directly impact Grovara?
Our technology was to launch early this month at Natural Products Expo West, one of the first mass gathering casualties of the pandemic. Instead, we launched it via Zoom just yesterday and now have five of the country's leading wellness brands selling on our international B2B e-commerce marketplace. It's useful, sleek and easy to use and unlike anything else in the industry. It's magnificent and I can't wait for you and the rest of our brands and buyers to start using it.
The Coronavirus has delayed some American wellness brands from registering on the marketplace – we are processing orders that are coming in this week. As far as overseas markets, things are a little all over the place and the overriding message is buyers are not looking at 'anything new'.  Things are moving in Mexico, Costa Rica and Puerto Rico, but in Spain buyers are not looking at much right now because of the extent of the pandemic's impact there. Across Europe, Belgium's on lockdown, and there's a major slowdown across the continent. Asia's in a much better position to move product this week, with China back to about 85% capacity with much looser travel restrictions, but Malaysia is on lockdown and the same could happen in the Philippines.
Supply chain issues are probably the biggest challenge at the moment. Quotes are fluctuating wildly, there are inventory shortages for both finished product and raw packaging/ingredients, communications are erratic, transit times are up, and there's currently a $1,000 surcharge on all orders as a "Peak Season Surcharge" normally reserved for busy times like Black Friday in November.
We don't anticipate the Coronavirus will impact our pursuit of investors. We are awaiting more details on the low-interest Small Business Association loans for businesses hurt by the Coronavirus. We continue to work with Ben Franklin Technology Partners on becoming the only local company to be funded twice, and we are in conversations with other potential investors as well.
As our Center City office sits empty, we continue the experiment of working remotely and will continue to evaluate opportunities to work smarter and reduce overhead. We were disappointed to have to cancel our #ThirstyThursday happy hour at the Natural Products Expo West show, but there's a rainbow on the other end:
ExpoEast comes right here to Philadelphia Sept. 23-26 at the Pennsylvania Convention Center. You should see the party we're planning for that one.
Rest assured you'll be invited and the party will go on no matter where we're working from.